Celebrities
Movies
Ojas Rawal on playing twins in 'Tallika': It was very fascinating – Times of India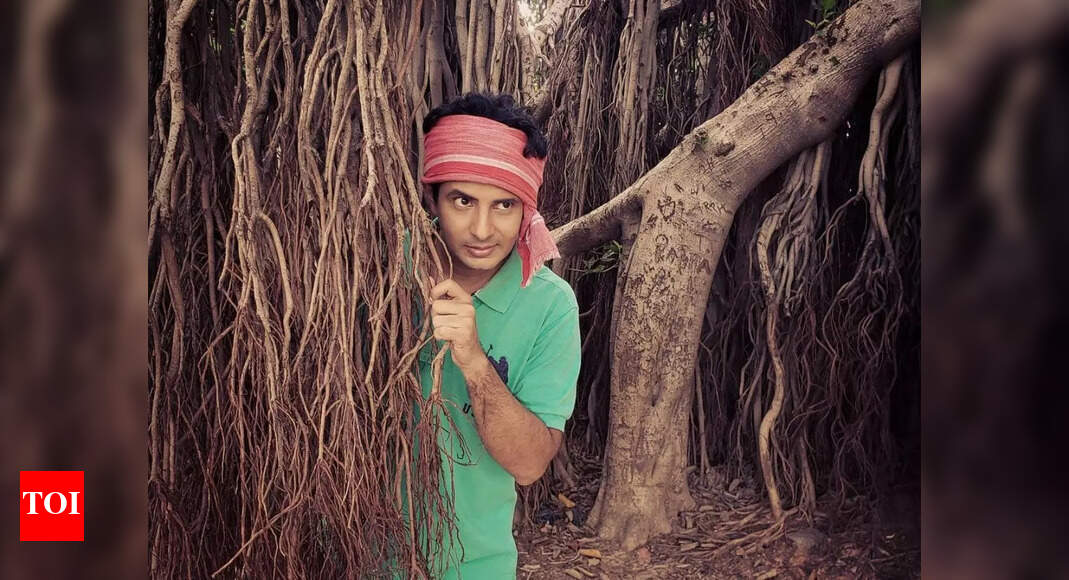 The
Gujarati
audience is excited since the announcement of the new
horror
flick
'Tallika'
starring Aanchal Shah, Sanjeet Dhuri, Jayaka Yagnik, Pratik Varia, and
Ojas Rawal
is out. The film is written and directed by Mitali Jani while the music is composed by Maharaja. In an exclusive interview with ETimes,
actor
Ojas Rawal opened up about the film, his character, and much more. Here's what he
Excerpts from the conversation
Ojas divulges how he was approached for 'Tallika', "When the makers of 'Tallika' approached me, I was shooting for my web series 'Hu Tane Malish' in Junagadh. They narrated the story of 'Tallika' to me over the phone and what excited me was the opportunity to play a double role, as I will portray twins in the film."

"I had played a double role previously in one of my most favorite films 'Chor Bani Thangaat Kare', but those were two different looks – one of the local thief Jayanti Charkat and the other of the manic Yog Baba. But in 'Tallika', I got to play identical twins with polar opposite personalities. I essayed the characters of brothers Dhiru and Giru – the former is shy and caring while the latter is loud and rambunctious," he adds to the conversation.
Furthermore, the actor shared how he experimented with his looks, "Experimenting with different characters excites me beyond comparison. So, playing twin brothers for the same scene was very fascinating. I had to give each shot four times – Two times for each brother while imagining my other self standing next to me (laughs). And the same thing again in Hindi, as 'Tallika' is shot in Gujarati and Hindi. Such a process may seem exhausting for actors, but to me, it was quite new and intriguing."
"Most of my scenes were with Aanchal Shah, a fellow actor, and a dear friend. Having been friends beforehand definitely helped in the chemistry between the both of us. She plays an investigative character with whom one of my characters falls in love. She's an absolute riot and has a contagious sense of humor," Ojas expresses how it was sharing the screen space with Aanchal Shah.
Read Also: