Bangladesh
BGB Sipahi takes life after posting status on Facebook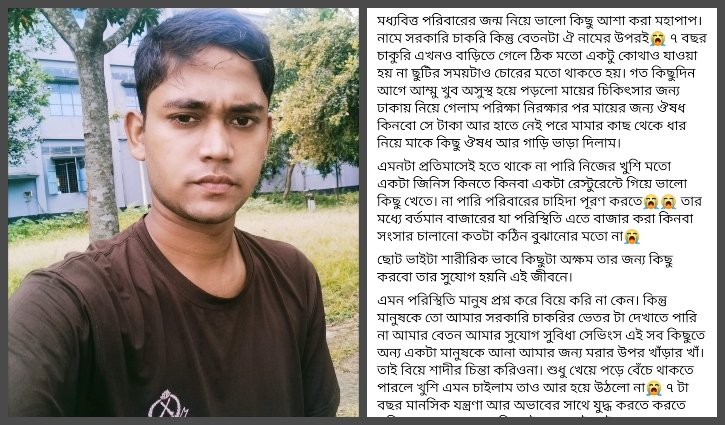 A Sipahi of Border Guard of Bangladesh (BGB) has allegedly taken his own life by shooting with own gun at a camp in Mymensing. 
He was known as Sohrab Hossain Chowdhury, son of Anwar Hossain Chowdhury of Bansh Panduagram under Parshuram upazila in Feni.
BGB-39 Battalion Camp Assistant Director Younus Ali confirmed the matter on Saturday (October 23).
He said, "Sohrab committed suicide with his own gun at 39 BGB battalion camp in Khagdohor area of Mymensingh city around 9:30 pm on Friday (October 22). Before a while of taking his own life, he posted a status on Facebook."
Kotwali Model Police Station Officer-in-Charge (OC) of Shah Kamal Akand said, "Being informed, the body was recovered in the night and sent it to Mymensingh Medical College and Hospital morgue for autopsy. We primarily guessed that he took his life with his own gun. Details would be possible to disclose after autopsy is completed."